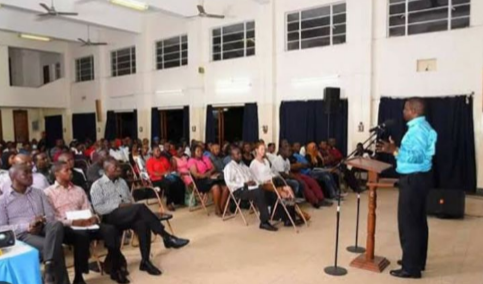 Everyone is born with a gift, it does not matter whether they are aware of it or not. Public speaking is perhaps one of the profound gifts your creator has given you.
However you also could be like me or you are one of those people who simply want to develop their speaking skills, learn how to face an audience with confidence and communicate.
The concept of public speaking is an old concept. Those who have recognized and developed it have become great speakers who engaged and transformed their audience from passive listeners to proactive partners in their ideas and knowledge.
The great news is that speaking from the heart is not only for experienced speakers but also amateurs in this field who desire to conquer "Gloss phobia" and influence their worlds.
In a first changing world where communication skills are becoming a major factor whenever people are considering a political leader, chief executive, senior manager, student leader, lover or Marital partner, people are interested or attracted to those who are charming and know how to engage in a conversation. Speaking is also a powerful branding factor which could catapult you into another level of opportunities.
Build your public speaking skills today.
Dan Mugera.
Leadership Coach/Speaker.